New 2e Company (NA)
Posted by Mr_T in Regimental News on Thursday 21 June @ 21:59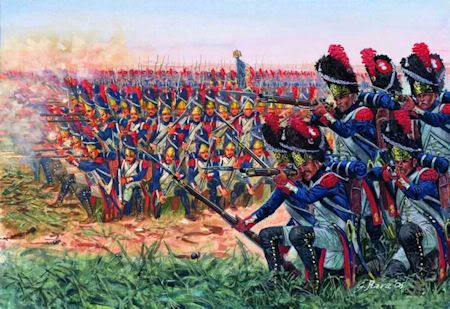 As of today, the 3eme Platoon has become 2e Company of the 1er Regiment de Grenadiers a-pied de la Garde Imperiale. This Company is for organising the NA people both administritvley and ingame wise, NA company will participate in the EU events and the NA ones the Fredrickson arranges. For details look in the Information section, and 2e Company.
Here are the list of events:
tuesday training at 4:00 PM PST
Friday Linebattle at 6:00 PM PST
Sunday Regimental Training 11:00 AM PST
Sunday Classical Linebattle at 5:00 PM PST

Remember NA members you still need to try attend EU events, if you cannot attend and event for some reason, always post on the Absence of Leave thread.

Under the newly promoted Lieutenant Fredrickson, the 2e will be a good step for the 1er to grow.

Vive L'Empereur!